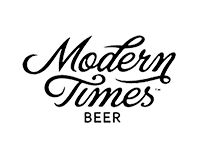 It's a new week at Delta Pacific, and we're pretty stoked for the arrivals of a lot of new Modern Times products.  The perfect way to kick off another week at the office starts with a can of Bourbon Barrel-Aged Cold Brew. This coffee truly packs a punch and has the depth of a barrel-aged beer but that flavor is evoked in every sip of this potent coffee beverage. Also, if you love a good cup of a strong coffee, this drink is for you–and then some. In addition, we received this awesome new wheat IPA, Geodesic, available in 22 ounce bottles and in limited keg availability. This IPA was brewed with wheat, and 2 row malts, and has a danky tropical nose that follows thru in every sip. It's resinous and don't let the wheat fool you, it truly packs a punch.  Also, Modern Times brought back their Nitro Black House Stout, this 16 ounce pint can is smooth as black velvet. It has notes of coffee and coconut as well. Pour this over a few scoops of salted caramel ice cream and you're in absolute heaven.
These new arrivals also came with some customer favorites, including Orderville, this hazy IPA has a great fruity hop flavor from the Mosaic hops, and a beautiful mix of danky flavors and a dry finish. This beer is truly exceptional, and available year around in 22 ounce bottles, and in draft. If you haven't tried this one, it's a must have. We've seen kegs of this go out in just one night! Another favorite as of late has been the Mega Blazing World, an imperial one-off of Blazing World, a hoppy  amber ale, that is both sticky, full bodied but also very easy (maybe too easy) to drink. This is also available in 22 ounce bottles as well as 1/2 barrel kegs.
If any of these beers sound like the right beer for your establishment, give your sales person a call! We'd be happy to help start your week off right. Cheers!